Progress is Amazing
---
My Rose Cottage Studio has come so far! I wanted to share the progress of the end of the studio where I have my quilt machine. This end was very important to me because when quilting I needed sunlight to be able to see.
The kit we bought had barn doors at this end. I didn't want barn doors so my Dream Maker Husband made a large window. He did it high enough up it sits above my quilt machine table.
We had a large piece of glass Kelly used for the window. I didn't want it to open because of the difficulty of getting around the table. And it was something we already had so we didn't have to spend a lot.
This Is My Dream Maker Husband Kelly and the window behind him.
When we got to the sheetrock stage I was so excited! To me, I felt it was now looking like My Studio!!! It really does look different from Sheetrock.
See exciting!!! Sheetrock makes it look like a room!
Mud, tape, and paint were done next.
Ok, I forgot about the floor....lol... This was a harder pick than I thought it would be. I changed my mind a dozen times. When the decision was made and we were standing at home depot I found a better choice. Yes, Kelly was a great sport. After years of building and making things for me, he was prepared.
We had bought a light for here and it looked too much like a shop light and not a cottage light, so it didn't get added. This one that was on the other side of the studio got rewired and moved to here. I am very happy with it now.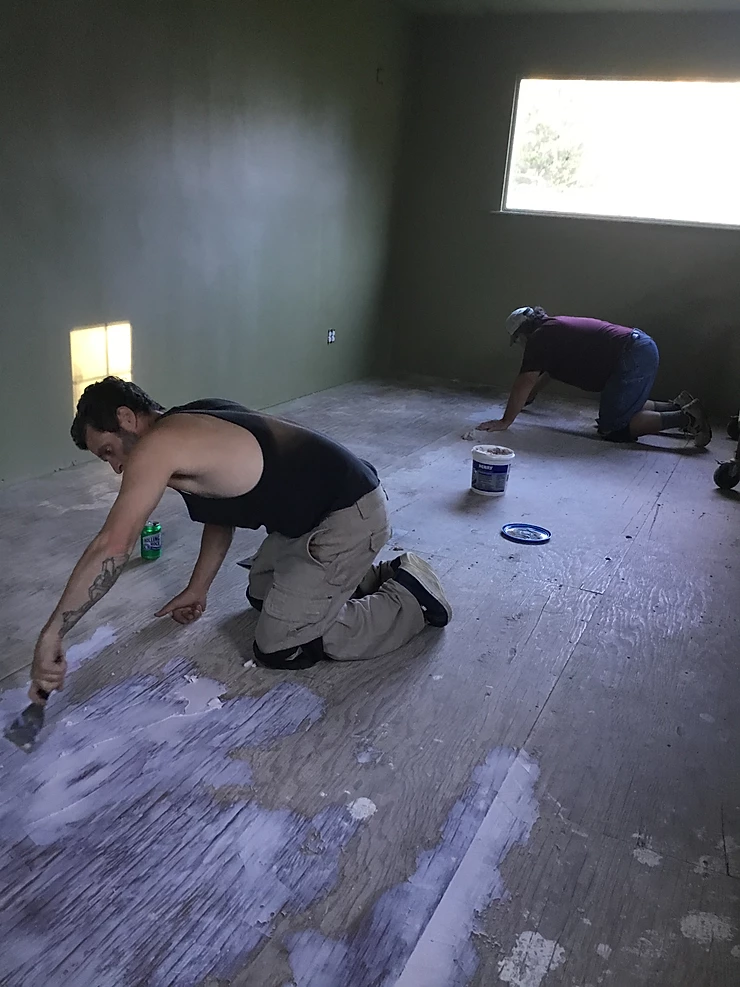 We had to do several things before the quilt machine could be brought in. Putting up the TV was one......I might have said it was crooked one too many times.
The curtains are up but not fixed yet. And the table is being brought in......oh my gosh it's getting so exciting for me!!
Adding the batting to the bar.....this is going to be so nice!
The last thing in this part of the Studio was to add my beautiful sign. I do have to say I thought and thought out every section of my studio and no matter how much time and planning things change. So if you are in the process of putting your Studio or craft room together just be prepared for changes. Don't get upset just roll with it. It all works out in the end......hopefully.